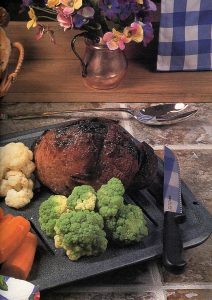 With summer upon us, the grill gets fired up, the burgers, hot dogs, steaks and fish become grilled to perfection, yet how does one, on the Keto diet endure, all that delicious sweet, savory, hot or spicy barbecue sauces slathered over your favorite items.
The secret lay's in the preparation, use what you may, if you follow a few simple (sometime time consuming) steps, your final product will be Simply Delicious.
Use marinades, rubs, herbs and spices, mustards and smoke to achieve the sought after flavor, resulting in a taste that will keep your guests and yourself coming back for more and more.
First, consider a marinade, not only will a marinate, add flavor, as the protein absorbs some of the liquid it will assist in prevents the grilled or smoked item from drying out as it cooks. Your marinade should have four defining factors,
Fat, oil works best, consider one that transfers flavor, one that has a high flash (smoke) point, so it will not flame easily during cooking, of course, if cost is a factor, stay away from Avocado, Grapeseed and even Olive oils. If not a factor, go ahead and use them for each has it's own flavor enhancement.
Acid, whether you choose a vinegar (Apple Cider, Balsamic, Red Wine etc.) wine, citrus juice or some other acid, they will help in the tenderization of the protein tissues. They add flavor with natural sugars, which help create the perfect caramelization of the finished product.
Salt, yes, you're going to create a rub, but don't ignore the salt, it aids in moisture retention, and tenderizes. In addition to being a flavor companion.
Flavor companions, here is where you can express yourself, use the ingredients you love best in the creation of your marinade. Mustards, grainy, Dijion or smooth table are always a hit, fresh herbs and spices, of course, a few drops of liquid smoke, hot peppers for a little kick (or a lot of kick) , Lilly, garlic, onion, shallots, scallions, whatever goes along with your personality.
Here is a simple marinade for a brisket, allow 5-7 days marinating, turn over every day and keep covered with plastic wrap and refrigerated during the marinating period. For a lesser tougher cut of beef like steaks, chicken, pork, or even fish your can use this marinade for as little as 2 hours or longer (overnight) depending on the thickness of the cut.
Chef K's Basic All Purpose Marinade
1 1/2 cups red wine
1/2 cup peanut oil
1 1/2 tablespoons Dijon mustard
1 1/2 tablespoons​ lemon juice
1 tablespoon​ wine vinegar
1 tablespoon each fresh chopped Basil, Thyme, Oregano leaves (or, 1 tsp of dried)
1 tablespoon horseradish
1 teaspoon crushed garlic
! tablespoon minced scallions
1 1/2 teaspoons salt
1 teaspoon cayenne pepper
1 teaspoon onion powder
1 teaspoon garlic powder
Simply add the ingredients to a food processor or blender, blend until smooth, pour over the protein, cover, refrigerate and allow the exlir to do its magic.
Once you have achieved the marination time, remove the protein and allow it to come to room temperature, pat dry the outside with a paper towel for now you will want to move on to the next step, the rub.
A rub is simply a combination of dried herbs, spices, salts and perhaps sugar. For those on the keto diet, you'll want to omit the sugar, but don't be tempted to substitute with an artificial sugar, they burn easily at low temperature and leave a very bitter taste, possibly ruining the entire purpose of the rub, instead try using (and finding) Allulose, a new low calorie, naturally-occurring sweetener, so not artificial, it even comes in Maple flavor. Use 1.1 times the called for amount of sugar.
Rub the meat, means just that, don't just sprinkle on, but rub the mixture into the meat, wrap again in plastic, refrigerate at least one hour, longer if possible, overnight best. Remove from the refrigerator and allow to return to room temperature. Rub a second time just before cooking.
CK's Beef Rub
1/4 cup paprika
3 tbsp Allulose Maple Sweetener
2 tbsp kosher salt
2 tbsp garlic powder
1 tbsp black pepper
1 tbsp dry mustard
1 tbsp onion powder
1 tsp cumin
1 tsp basil leaves, dried
1 tsp oregano leaves, dried
1 tsp thyme leaves dried
1 tsp cayenne pepper
INSTRUCTIONS
Combine all ingredients in a bowl and stir to combine. Use immediately or store in an airtight container.
The next flavor component to consider is the wood you will smoke or grill with, hardwoods are recommended for smoking, they may be:
Hickory (of course)
Mesquite
Red Oak
Cherry
Apple
Maple
I personally love to combine them, using a fruit wood with the Hickory or Mesquite.
Follow your grill, smoker, instruction for best results.
The final flavoring ingredient to your prefect summer grill is the sauce you use to finish your product. Keep in mind that word, finish, sauces should be used in the final few minutes of cooking, they tend to burn very easily, leaving a rather unappetizing taste on the protein and in your mouth. So brush, grill, turn, brush, grill, remove from heat and brush once again just before serving.
Here are a couple of sauces to really enhance your BBQ this summer, Keto friendly and very tasty.
Chef K's Keto BBQ Sauce
Great for Beef, Pork, Chicken or Thick cut Fish
½  cup tomato paste
½  cup organic Pineapple or apple cider vinegar
½  cup Allulose Maple Sweetener
2 tbsp Worcestershire sauce
½  tsp smoked paprika
½  tsp smoked salt
¼  tsp each black pepper, ground cinnamon, ground nutmeg
½  tsp garlic powder
1/8 tsp Cayenne pepper
½  tsp Onion powder
½ tsp each, dried basil, Oregano, Thyme leaves
1 tbsp butter
INSTRUCTIONS
In a saucepan over medium heat, combine the sweetener, vinegar and tomato paste.
Add the Worcestershire sauce, spices and butter. Cook, stirring frequently, for 10-15 minutes, until everything is incorporated and the sauce has thickened. You may use a little water to thin the sauce if it becomes too thick.
Another go to always good sauce is the simple but ever delicious Chimmichuri sauce. A flavor enhancer for anything from beef to shellfish, why you can use it as a marinade as well.
INGREDIENTS
1 shallot, finely chopped
1 Fresno chile or red jalapeño, finely chopped
3–4 garlic cloves, thinly sliced or finely chopped
½ cup red wine vinegar
1 tsp. kosher salt, plus more
½ cup finely chopped cilantro
¼ cup finely chopped flat-leaf parsley
2 Tbsp. finely chopped oregano
¾ cup extra-virgin olive oil
Combine shallot, chile, garlic, vinegar, and 1 tsp. salt in a medium bowl. Let sit 10 minutes. Stir in cilantro, parsley, and oregano. Using a fork, whisk in oil.
Serve this Argentinean sauce on the side as well so your guests can spoon more on their dishes to enjoy.