Punched Down Only to Raise Again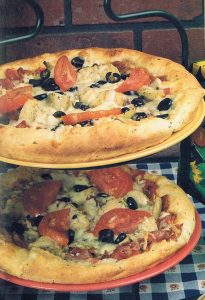 Today we begin with a valid question;  "why do I knead my bread, it's so much work?"  It's a good question and well worth delving into. If you understand just a little of the science of bread making it will make sense to you. You want the final product of your endeavor to be delightful, delicious and worth the effort. So we'll begin with a look at the importance of this process in successful bread formulation; then we will move onto examining the power in proving the dough as well. We have previously talked about the need to form gluten within the bread by mixing wheat flour and water together.  The mixing of proteins in the flour combines to form the gluten network. It is this networking that gives the bread its structural elasticity enabling the capture of CO2 gas. The gas then forcefully pushes through this new creation producing the fluffy texture of the bread while giving it its chew, but still being nicely light.
Yeast is the engine that drives the dough to rise, a miracle in which only a time elapse camera can capture.  Liquid mixed into the flour with ample time is all bread needs to perform this marvel.  Left alone it will rise somewhat, but kneading assists in the process. Focaccia (see recipe) for example does not require additional kneading, but if you want great sandwich bread kneading is a must-do. "No knead bread" will have a loose structure resulting in a disarrayed cross section and bumpy surface; while kneaded bread has the gluten strands lined up into tight formation giving a uniform centre along with a smooth surface.
So how exactly is kneading done?  Before the proving process (proofing), one must "work" the dough.  This is a process that is performed with lightly flour-dusted hands folding and stretching the dough on a lightly floured surface; pressing it with the heel of the hand in a forward rolling motion, then turning the dough 90° and repeating. The dough is both squeezed and stretched and turned repeatedly for 8-10 minutes; it is this squeezing and stretching and turning that develops the gluten. Under-kneading the dough will result in flat dense bread that is only good for bird feeding while over-kneading will be dry and rock hard, good for using as door stoppers!! The good news is that your problem will more than likely be under-kneading. Poor results will seldom be from-over kneading.  The solution is to continue kneading. Mixing by machine can result in over-mixing, so be watchful in this process.  If the dough feels tough and dense, is difficult to fold over and tears easily, it has been kneaded too much.
The simplest way to "know that you know that you're right" is to do a windowpane test of your dough. Begin with a small ball of kneaded dough holding it both hands.  Stretch the dough with your fingers and thumbs into a thin see-through membrane (your windowpane).  If you can stretch the dough without it breaking, the gluten is well-developed and is ready to prove.  However if the dough tears before you've fully extended your fingers, it's a sure sign…. the gluten isn't quite ready yet. Knead the dough for another two minutes and try the windowpane test again.
Your dough has passed the windowpane test so now the time has come for proving the dough (a culinary term is proofing it). Proving the dough is a process of leavening or lightening it up. The dough has been thoroughly kneaded and now requires "resting"; after all, it has been beaten, stretched, thoroughly rough up, so it is time for a little rest.   While the dough rests the yeast is active, gathering itself together releasing the CO2; it is actually fermenting.  This process is causing the "rise", rescuing the dough, relaxing it, causing it to become greater than what it was from the beginning; actually doubling in size.  In fact rising is the result of a process called cellular respiration, a process cells use to make energy. Left alone the yeast will eventually run out of energy and our proving process is complete, a first rise.  It is during first rise (fermentation) that the yeast does the greater part of its development, helping the dough to gain flavor as alcohol and other byproducts are produced from added and natural sugars and gains its structure as carbon dioxide inflates the bread.
We then "punch" the dough down.  This time we do a quick kneading of the dough, just enough to stretch it out and deflate it and naturally a second rise will begin. Next we place the dough into proofing containers such a banneton, or the container in which the dough will bake.   Place the dough into a nice warm place, where it gets comfortable and will once again double in size. To test it, poke the dough with your finger and if it springs back immediately it is under-proofed and needs more time. But if it springs back partly leaving a small indentation; you're ready for phase three. We creatively shape our loaves, getting them ready for the final proving.
We finally bake the bread. This is where a third proving is done completing the final structure and appearance of the bread. All gases have escaped and the yeast fades away having completed its work.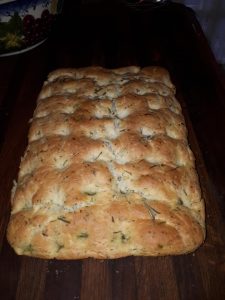 You say, "Chef sometimes my bread doesn't rise, what do I do?" Rising failure is caused by certain factors that one must attend to while baking. As we started out indicating that baking is a science, so it  is an exact science.  Unlike cooking where a little more or a little less may not affect the outcome, with baking it may result in a complete failure. So consider some simple questions to ask yourself:
Is the yeast too old? This is simple to discover.  Most recipes call for you to begin by allowing the yeast to have a chance to activate before mixing into the other dough ingredients. Here is a simple test; a little tepid water, a bit of sugar and sprinkle over the yeast.   Within five to ten minutes the yeast should be bubbling; if not it is likely too old and lost it ability. Check the expiration date and find newer product. Keep in mind sourdough starter picks yeast from the air.  Feed and walk away for hours before it begins activate; then proceed.
Water; did you use water that was too cold or too hot? Cold water will not activate the yeast; it just sits there and does nothing. You see, yeast is like the human body; what is a comfortable temperature for you is likely best for your yeast. Water beyond 140°F (60°C) will kill the yeast! Ideally you want the water tepid or room temperature.  Professional bakers recommend water between 105°F (40°C) and 115ºF (46°) Yeast loves a nice humid environment; too hot is deadly and too cold just slows things way done. The temperature rule applies to proofing the mixed dough as well.  What makes you comfortable is good for the yeast so give the yeast a few degrees higher and you'll be good.
Salt too much and the yeast will not be able to perform to the standard which you desire so again think of yourself; too much salt and your food is not edible, especially if it something that requires just a touch. Salt is a preservative that kills bacteria; yeast of course is a type of single celled bacteria (Saccharomyces cerevisiae) so too much salt will hinder the yeast's ability to activate. Be sure you never place or mix the yeast with salt. Premix the dry ingredients before mixing in the yeast (even instant yeast).
Sugar; sometimes it's just not yeast friendly. Both sugar and yeast require moisture to perform optimally and to be sure, sugar is a moisture hog. Sugar will absorb as much as it can, literally starving the yeast from its much needed share, thus creating an environment in which the yeast will fail. If you are baking something that requires a lot of sugar like cinnamon raisin buns, then consider using an osmotolerant; a type of yeast that requires less moisture to activate and rise.
So by now you are catching on to the simple science; too much of anything may cause greater problems than you like. Too much flour will cause dry, hard, stiff dough, again absorbing up the vital moisture yeast needs to activate and continue to work. Check…. then double check your recipe; measure accordingly; no guess work in baking; you can experiment after you have mastered the basics. Keep in mind your dough test; you want the dough to be slightly sticky and elastic so do the windowpane test.
The healthy flour choice would be whole grains as they certainly favor the healthy lifestyle. But whole grains require different handling, as again they absorb more moisture. Therefore be certain to factor this in so that your yeast will not starve and fail to raise your bread. No shortcuts in this science and soon you will be a pro!
You observe a hard crust forming on the top before baking, while proving the dough. Now this indicates a loss of moisture within, preventing the dough from rising. To prevent crusting, keep the dough in a warm moist place. If you haven't got a proofing box, (most homes do not) use your oven set at 100°F (37°C) and place a small bowl of tepid water with it and proof your dough in the oven. Be sure to use the right size pan to proof your dough as well considering your dough ball will rise according to its vessel; if wide and flat, so will be the bread; want narrow and high? …an 8½" x 4½" pan is ideal for sandwich bread and the secret of Dutch ovens is they work wonders for sourdough rounds. We will look at this when we talk about shaping your dough balls.
Don't you find it wondrous how such a small amount yeast does such a amazing job?  It is the least amount; in fact with sourdough we do not even use it since the starter has pulled enough natural yeast out of the air we breathe; we can't see it but it is there and given the right conditions it catches within the starter and begins to do what its purpose is, to grow. We can't see it working, but when handled properly we soon enjoy the very benefits of it in our bread.  The whole life of the bread is found in something that is unseen.  We have followed the recipe and we know that we know that we know that in time we will have a great loaf of bread! God's Word is exactly the same.  As we accept it by faith; we cannot see it working, but we know that we know that we know it is there working.  We can't see God in the moment, but we know that He is there fulfilling His word in our lives. 1 Corinthians 8:6 New International Version (NIV)  yet for us there is but one God, the Father, from whom all things came and for whom we live; and there is but one Lord, Jesus Christ, through whom all things came and through whom we live. All that we require,"all things" are from God, are there in Him.  Do you see Him working?   Likely not; and do you see the results of faith in His works, absolutely.  James 1:17 New International Version (NIV) Every good and perfect gift is from above, coming down from the Father of the heavenly lights, who does not change like shifting shadows. Just like the clear instructions for our bread, follow the recipe. Knead it correctly and give it the time for proofing and you have a delicious result. Put your faith in God.  Speak His Word as you exercise patience and your gift will be given to you. What's this gift? Surely His gift is the answer to the request you placed in Him. That is the abundant love that the Lord has just for you, for He cares for you and wants to see you turn out perfectly, just as has planned.
Our lives are sometime like the kneading process as we get beat up, are stretched beyond what we can take at times as there seems to be no end to the process. Since we know that there is something greater in store for us, let's be clear about something.  Many believe that God is the one doing the beating. This is completely contrary to His Word. False gods may act that way, but not The God of heaven and earth; no, there is no harm in His ways with His dear children. But does God knead but does so by teaching and instructing you whereby causing you to trust Him  Psalm 32:8 New International Version (NIV) I will instruct you and teach you in the way you should go; I will counsel you with my loving eye on you.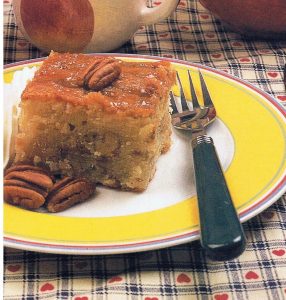 Some believe that God teaches us by placing some kind of sickness or disease on us, by causing some tragedy to come our way, or by taking the life of someone we care deeply for. This is way beyond false. These things cannot be found in God toward His children.  He says He is going knead you with a loving eye. Love can do no harm and God to put on you. God does not take the lives of babies (or anyone else) He does not bring tragedy like earthquakes and tornados as judgments.  For if He had, there would be no heavenly judgment. During these struggles we are to run to Him for our protection for He is there and He is not silent, nor is He unaware of what you long for.  Psalm 34:8-10 New International Version (NIV) Taste and see that the Lord is good; blessed is the one who takes refuge in him. 9 Fear the Lord, you his holy people, for those who fear him lack nothing. 10 The lions may grow weak and hungry, but those who seek the Lord lack no good thing. Your lack is destroyed in Him.  You will always be safe within His Love. The Apostle John was a man that they tried to kill in many different ways including a failed attempt to boil him in oil; but he refused to die.  So they sentenced him to live in exile on a small island called Patmos. John did not waste away in that remote place. Instead of succumbing to the loneliness and utter separation from the support of fellowship with his fellow believers, he turned to the Lord and sought His face. The result was writings inspired by the Holy Spirit for what has come to be known as some of the most profound life-changing scripture ever. From John's faith and total dependence on His Master we today are recipients of His faithfulness and total dependence on the great provider. One such scripture was a revelation of who and what the Lord recorded in 1 John 4:7-12 New International Version (NIV) Dear friends, let us love one another, for love comes from God. Everyone who loves has been born of God and knows God. 8 Whoever does not love does not know God, because God is love. 9 This is how God showed his love among us: He sent his one and only Son into the world that we might live through him. 10 This is love: not that we loved God, but that he loved us and sent his Son as an atoning sacrifice for our sins. 11 Dear friends, since God so loved us, we also ought to love one another. 12 No one has ever seen God; but if we love one another, God lives in us and his love is made complete in us. Love. God is Love.  In John's day this was crazy speech, for the gods of the day demanded obedience. Failure to comply meant you were condemned to a horrible death. Their priests carried out such commands.  In this way they could keep their subjects in line.  John changed the entire thinking with that statement, God is love.  The way, the truth and the Life is not accompanied with kneading in harshness. The New Covenant kneading is by the gentle hand of kindness, goodness, patience and love. Psalm 107:8-9 New International Version (NIV) Let them give thanks to the Lord for his unfailing love and his wonderful deeds for mankind, 9 for he satisfies the thirsty and fills the hungry with good things.
After kneading, comes proofing which in turn brings the rising. You will be "proved" by the Word as well. God's Word tells us our proving comes as we live a godly life which is governed by that Word. 2 Peter 1:3 New International Version (NIV) His divine power has given us everything we need for a godly life through our knowledge of him who called us by his own glory and goodness. We ask ourselves then what is a godly life? Certainly it encompasses what John was telling us. His Spirit-inspired instruction is to live and walk in love. But the godly life is that inner yeast, a divine deposit of the Holy Spirit; something living unseen within us yet it produces observable if not tangible results. A little love can change someone's life forever. The fountainhead of Love is resting deeply in the believer…..unseen;  but its fruit is what we see and experience; that's the product of a godly life.
Like kneading and proofing brings structure to our bread, the godly life patterned by the love-walk will invariably bring structure to our relationship with our Father, His beloved Son and the gentle Holy Spirit, the three in one. Here is our godly life; our structured life by kneading and proofing:
A godly life is being a believer, John 3:16 New International Version (NIV) For God so loved the world that he gave his one and only Son, that whoever believes in him shall not perish but have eternal life.
A godly life is being empowered, Romans 8:37-39 New International Version (NIV) No, in all these things we are more than conquerors through him who loved us. 38 For I am convinced that neither death nor life, neither angels nor demons,[a] neither the present nor the future, nor any powers, 39 neither height nor depth, nor anything else in all creation, will be able to separate us from the love of God that is in Christ Jesus our Lord.
A godly life is being victorious, 1 John 5:1-4 New International Version (NIV) Everyone who believes that Jesus is the Christ is born of God, and everyone who loves the father loves his child as well. 2 This is how we know that we love the children of God: by loving God and carrying out his commands. 3 In fact, this is love for God: to keep his commands. And his commands are not burdensome, 4 for everyone born of God overcomes the world. This is the victory that has overcome the world, even our faith.
The essence of a godly life is that of being Christ actualized.  Something is considered actualized only when it is productive in action,  in essence, not just potential. Not just action, for robots can be programmed to act in accordance with its designers purpose without an inner sense of destiny. No, Christ actualized is Jesus within us. When we came at His invitation, He entered into our personal temples. Christ actualized is the Jesus who flowed in at our redemptive moment, now flowing out. "Out of your inner most being will flow rivers of living water" Jesus said in the Jerusalem temple. To be Christ actualized is to do that which Jesus did; the kneading is its potential, and the proofing is its action. We put ourselves aside and rise to what Christ is, the works He did we do in His place, for as He is so are we. John 14:12 King James Version (KJV) Verily, verily, I say unto you, He that believeth on me, the works that I do shall he do also; and greater works than these shall he do; because I go unto my Father. 1 John 4:17 King James Version (KJV) Herein is our love made perfect, that we may have boldness in the day of judgment: because as he is, so are we in this world.
A godly life is having a servant's heart, Matthew 25:34-37 Holman Christian Standard Bible (HCSB) Then the King will say to those on His right, 'Come, you who are blessed by My Father, inherit the kingdom prepared for you from the foundation of the world. 35 For I was hungry and you gave Me something to eat; I was thirsty and you gave Me something to drink; I was a stranger and you took Me in; 36 I was naked and you clothed Me; I was sick and you took care of Me; I was in prison and you visited Me.'
A godly life is a givers life, Luke 6:38 King James Version (KJV) Give, and it shall be given unto you; good measure, pressed down, and shaken together, and running over, shall men give into your bosom. For with the same measure that ye mete withal it shall be measured to you again.
A godly life is a trusting life; trusting God, trusting His Word, and following through with trusting He will do what He has promised.  A trusting disciple is a faith-filled believer. Hebrews 11:6 King James Version (KJV) But without faith it is impossible to please him: for he that cometh to God must believe that he is, and that he is a rewarder of them that diligently seek him.
As proofing caused the rising of the bread, our proving will cause the rising of our faith. The proofing causes the bread to become a blessing to those who consume it.  All that went into making that great loaf was for but one reason; to be a blessing and satisfaction to the eater. All that goes into our proving is for but one reason, that we may be the blessed of the Lord. If we will be willing to follow what He outlines and do not sway from it, then we too after a time of proving will become the ones who are the blessed. It truly is as easy as following our recipe; follow the instructions exactly and to the letter and we eat the good of the recipe. Proving ourselves with God is the same; do what He says and how He says and you will live the life of the blessed.
Deuteronomy 28:1-14 King James Version (KJV)
1 And it shall come to pass, if thou shalt hearken diligently unto the voice of the Lord thy God, to observe and to do all his commandments which I command thee this day, that the Lord thy God will set thee on high above all nations of the earth: 2 And all these blessings shall come on thee, and overtake thee, if thou shalt hearken unto the voice of the Lord thy God.3 Blessed shalt thou be in the city, and blessed shalt thou be in the field. 4 Blessed shall be the fruit of thy body, and the fruit of thy ground, and the fruit of thy cattle, the increase of thy kine, and the flocks of thy sheep. 5 Blessed shall be thy basket and thy store. 6 Blessed shalt thou be when thou comest in, and blessed shalt thou be when thou goest out. 7 The Lord shall cause thine enemies that rise up against thee to be smitten before thy face: they shall come out against thee one way, and flee before thee seven ways. 8 The Lord shall command the blessing upon thee in thy storehouses, and in all that thou settest thine hand unto; and he shall bless thee in the land which the Lord thy God giveth thee. 9 The Lord shall establish thee an holy people unto himself, as he hath sworn unto thee, if thou shalt keep the commandments of the Lord thy God, and walk in his ways. 10 And all people of the earth shall see that thou art called by the name of the Lord; and they shall be afraid of thee. 11 And the Lord shall make thee plenteous in goods, in the fruit of thy body, and in the fruit of thy cattle, and in the fruit of thy ground, in the land which the Lord sware unto thy fathers to give thee. 12 The Lord shall open unto thee his good treasure, the heaven to give the rain unto thy land in his season, and to bless all the work of thine hand: and thou shalt lend unto many nations, and thou shalt not borrow. 13 And the Lord shall make thee the head, and not the tail; and thou shalt be above only, and thou shalt not be beneath; if that thou hearken unto the commandments of the Lord thy God, which I command thee this day, to observe and to do them: 14 And thou shalt not go aside from any of the words which I command thee this day, to the right hand, or to the left, to go after other gods to serve them.
Sometimes something has gone wrong though.  Like the bread not rising, it appears our prayers are not getting answered. Does it seem God just is not listening? What we can do? It is so important that we understand God is our loving Father, a Father who will not hold any good thing back from His children. The first thing to ask "is it a good thing," sometime what we may think is a good thing, is not consistent with God's plan. When we know His will we then know what He considers good. Some believe we cannot know the will of God, that it is some grand mystery held in a secret safe in heaven that we have no access to. That's simply not accurate.  He has given us His Word so that we  can know exactly what His will may be, no matter the circumstance. So our first duty to gaining answered prayer is to find what His Word says about this matter and then to pray His Word.
Why pray the Word?  For those who are listening, there are at least three parties involved in listening to what you are praying  First God of course since He hears His Word and comes into agreement with it. Then you hear it as you believe yourself before anyone else and your words convince you of your faith. Remember faith comes by hearing and hearing by the Word of God. Then of course the devil and his demons are listening. When you pray your own plan then the enemy can work that against you. For remember the Lord's declaration, that your ways are not always God's ways.   So your clever plans, although not unrighteous, can still be out of line with where God is going! Pray Gods Word and to that the enemy of your success cannot stand, or hold you back. Look at the church. Every service the Word is preached, however just a few take hold and receive. The reason is because in listening they were not hearing. Listeners to teachings from the Word are not always present. Their bodies are present but they are somewhere else. We can walk several blocks and suddenly realize, "oh, I am home. How did I get here already?" Not present is a weakness of our flesh.  We are looking with our eyes at the presenter, but our souls are not locked into the Word-message. Have you ever read a passage of scripture and realized, you have no idea what you just read? Those who heard the Word believed, acted upon it and received from God; the others just went to church. If you are unfamiliar with what the Word says pertaining to your felt need, then take that to God in prayer to begin with, He will guide you.  Psalm 32:8 Amplified Bible (AMP) I will instruct you and teach you in the way you should go; I will counsel you [who are willing to learn] with My eye upon you
Like the yeast needing moisture to work, our spirits need the Word to create faith. When you face a problem or situation, find a promise in the Word and there is your solution; pray that. Needing healing; it's in there; needs of provision, it's in there; healing for mental distress, it can be found; no matter the problem God can provide an answer for you. The entire purpose of Christ enduring the cross was that you may receive the promises of God.  Eternal life of course; but keep in mind that my Spirit-life, my fullness of life, it begins in the here and now.  The goodness of God begins the moment you receive Him into your inner being; the here and now and not just when you get to heaven. God is good all the time.
Keep in mind the purpose of the cross was for salvation but somewhere along the way for some of us there was a loss in what it is really all about. Or maybe you were never taught on the good things provided in your new life with Him.  Many who claim to be saved know nothing more.  It was a simple prayer, a touching moment that somehow has lost its flavor. Salvation provides a pathway to heaven, this we know to be factual; but dear friends, salvation is so much more.  Saved indeed, but not just from hell, that is the negative side, redeemed from darkness, from misery and self-serving. I am saved from, but what am I saved to?  I am saved to a glorious relationship filled with His goodness and His divine provision. And now my life is not all about me.. it is about Him; Him in me!  Sometimes we feel like we've been kneaded; beat up and stretched beyond our limit. Like the window-pane moment in the kneading process, we feel like we are stretched so thin; almost transparent; we feel like a ploughed field. Take comfort in the Word!   King David knew what we experience and he knew too that the only way was found in the Lord.  Take his morning prayer and pray it for your day:
Psalm 3 Amplified Bible (AMP)
Morning Prayer of Trust in God.
A Psalm of David. When he fled from Absalom his son.
1 O Lord, how my enemies have increased! Many are rising up against me.
2 Many are saying of me, "There is no help [no salvation] for him in God." [a]Selah.
3 But You, O Lord, are a shield for me, My glory [and my honor], and the One who lifts my head.
4 With my voice I was crying to the Lord, And He answered me from His holy mountain. Selah.
5 I lay down and slept [safely]; I awakened, for the Lord sustains me.
6 I will not be intimidated or afraid of the ten thousands Who have set themselves against me all around.
7 Arise, O Lord; save me, O my God! For You have struck all my enemies on the cheek; You have shattered the teeth of the wicked.
8 Salvation belongs to the Lord; May Your blessing be upon Your people. Selah.
See that word "selah" some scholars believe it to means, "stop and think about this" so each time it says says stop, consider what the verse is saying to you. Verse 8   declares salvation is yours.  God's blessings are found therein; now stop and think about that.  This is what you should be believing when dealing with your circumstance. Your believing God is filled with blessings as we saw in Deuteronomy 28, so we may ask, when do these blessing come?  Well we must see again what the Word has to say about that. Since the need is now, we need our answer now as well; how long must we await the blessings of God to come?  Psalm 68:19 King James Version (KJV) Blessed be the Lord, who daily loadeth us with benefits, even the God of our salvation. Selah. The benefits are all those blessings we require.  Take the need before Him and receive the benefit that very day. Praying the "Lord's Prayer" will guide you into praying what exactly your benefits will be for that day. Matthew 6:9-13 King James Version (KJV) 9 After this manner therefore pray ye: Our Father which art in heaven, Hallowed be thy name. 10 Thy kingdom come, Thy will be done in earth, as it is in heaven. 11 Give us this day our daily bread. 12 And forgive us our debts, as we forgive our debtors. 13 And lead us not into temptation, but deliver us from evil: For thine is the kingdom, and the power, and the glory, forever. Amen. This will set up the day. Everything through the day will work to accomplish the Word.  It may look bad, even hopeless, but trusting God is always the first and best answer. Romans 8:28 King James Version (KJV) And we know that all things work together for good to them that love God, to them who are the called according to his purpose. His will and purpose are the same.  And what this scripture say it is? "Good"!
Your salvation is the yeast for your life; it is salvation that rises up and creates that faith you need to please God. No one would ever come to any revelation knowledge of Jesus Christ, His Father or His Word had it not been for His provision of the Holy Spirit. In order to appreciate salvation, we must have a full understanding as to what exactly it is. We find the words salvation or saved are translated from three Greek words: A) Soteria; which means to rescue, bring to safety, deliver and be in health, B) Soterion; the one who rescues, delivers or produces health, C) Sozo; to deliver, protect, heal, preserve, do well (prosper) and to be made whole. So then Jesus is the Soterion who delivers us, protects us, heals us, preserves us, causes us to prosper and makes us whole. All these working together within us constitute our being a complete and finished work of God, able to walk in the ways of our Soterion.
Closer examination of our salvation by the Soterion Jesus shows to us that these gifts of deliverance are not just for a moment of regeneration but are designed to carry on within us, until we step into the heavenly kingdom of God and receive the fullness of them there.
As Soterion Jesus' first concern was that He put to flight the works of the enemies of God, attacking man. No longer would we serve the destroyer, instead willingly and freely we choose to serve on the side of the one who brings to us deliverance, the Soterion Jesus. Luke 1:71-74 King James Version (KJV) 71 That we should be saved from our enemies, and from the hand of all that hate us; 72 To perform the mercy promised to our fathers, and to remember his holy covenant; 73 The oath which he sware to our father Abraham, 74 That he would grant unto us, that we being delivered out of the hand of our enemies might serve him without fear, Any who discredit the ministry of deliverance have not come to the revelation knowledge of the Soterion Jesus. His heart's desire is that all be delivered from all bondage that comes from within the realm of darkness. Salvation is deliverance, so go free.
Then we see that salvation as provided by Jesus shows us the great mercy that is within the heart of the Father. Titus 3:4-7 King James Version (KJV) 4 But after that the kindness and love of God our Saviour toward man appeared, 5 Not by works of righteousness which we have done, but according to his mercy he saved us, by the washing of regeneration, and renewing of the Holy Ghost; 6 Which he shed on us abundantly through Jesus Christ our Saviour; 7 That being justified by his grace, we should be made heirs according to the hope of eternal life. The mercy of God in offering us salvation is then five-fold, 1) Kindness, 2) Love, 3) The washing, regeneration and renewing of the Holy Spirit, 4) Justification by grace, 5) We become heirs. So what we are seeing is that God loved us so greatly that He was willing to show us the greatest kindness ever offered to man, the redeeming power of Jesus as offered to us through His death and resurrection. In order to secure us and give us confidence in His work of salvation He poured out generously His Holy Spirit. Knowing that we could never do anything that would be worthy of vindication from sin, He simply He forgave us, showing that although He is a just God, He is also a gracious God, one worthy of all love, praise, adoration and faithfulness. Once He gave us His grace He then brought us into His covenant and granted unto us all the benefits that are within that covenant. We know from the Word of God that at the cross known as Cavalry, mercy came hand in hand with Truth to fulfil the faithful promise of our gracious God
Salvation given by mercy, is not something we turn and walk away from but rather seek, finding ways as to how to deepen it within us.  Romans 1:16 King James Version (KJV) For I am not ashamed of the gospel of Christ: for it is the power of God unto salvation to every one that believeth; to the Jew first, and also to the Greek. How could anyone be ashamed of that which provides deliverance, healing, prosperity, wellness and wholeness? Shame only comes when all that salvation does is rejected and bitterness takes root in ones heart.
SALVATION & FAITH
We know that way of salvation is the way of faith. Faith in all that God has promised in His Word, faith in all the Jesus provides through His redeeming work on Calvary. Galatians 3:9-14 King James Version (KJV) 9 So then they which be of faith are blessed with faithful Abraham. 10 For as many as are of the works of the law are under the curse: for it is written, Cursed is every one that continueth not in all things which are written in the book of the law to do them. 11 But that no man is justified by the law in the sight of God, it is evident: for, The just shall live by faith. 12 And the law is not of faith: but, The man that doeth them shall live in them. 13 Christ hath redeemed us from the curse of the law, being made a curse for us: for it is written, Cursed is every one that hangeth on a tree: 14 That the blessing of Abraham might come on the Gentiles through Jesus Christ; that we might receive the promise of the Spirit through faith. Being set free from malediction (a word or phrase uttered with the intention of bringing about evil; a curse) found within the stringent religious rules set for all to live by, yet no-one ever being able to obtain or fulfill them, then Christ came and took upon Himself all of the curses, freeing us into the blessings.
Does this now mean that we need not do that which pleases God? Of course not!  The freedom Jesus offers to all who call upon His name for salvation is that of living by faith. The exoneration that faith brings freedom from the worse sin can only be found in the acceptance of the shed blood of Jesus Christ which may be received by any who may call upon Him through faith. The goal of all who walk in that redeeming power found in His blood is to do at all times that which pleases the Father. In order to please Him, we must go to Him, believing all that His Word demonstrates in love, power, strength and victory. The rewards of faith can never be outweighed by the rewards of anything the systems of the world may have to offer. Hebrews 11:6 King James Version (KJV) But without faith it is impossible to please him: for he that cometh to God must believe that he is, and that he is a rewarder of them that diligently seek him. If it seems like your prayers are going unanswered then examine yourselves here. This faith is a most powerful key to the gaining of revelation knowledge through salvation; we must not let the principals set forth within this verse of scripture to ever slip from us. We see four simple yet profound fundamental truths for those of faith:
1) Please God.  Acceptance of the way of salvation is the beginning of pleasing God. God is not interested in our past as much as He is in our future. In the past we could do nothing that was pleasing unto Him for we were not of faith being children of disobedience. At the very moment we conceded our loss, blindness, rebellion and accepted Jesus Christ as personal Saviour, God gave a new heart which we all receive by faith; faith which was also His gift. At the moment of our redemption He granted forgiveness, cleansing our inner being and justifying us through our "Soterion" Jesus Christ. Deliverance came into the inner man granting newness and an inner witness that "you are a child of God"! No longer could Satan whisper condemnation into your mind but freeing you to take faith to new realms, using faith as a tool that at all times in all situations pleases God. 1 John 3:18-24 King James Version (KJV) My little children, let us not love in word, neither in tongue; but in deed and in truth. 19 And hereby we know that we are of the truth, and shall assure our hearts before him. 20 For if our heart condemn us, God is greater than our heart, and knoweth all things. 21 Beloved, if our heart condemns us not, then have we confidence toward God. 22 And whatsoever we ask, we receive of him, because we keep his commandments, and do those things that are pleasing in his sight. 23 And this is his commandment, That we should believe on the name of his Son Jesus Christ, and love one another, as he gave us commandment. 24 And he that keepeth his commandments dwelleth in him, and he in him. And hereby we know that he abideth in us, by the Spirit which he hath given us.
2) Come to God.  It is the fallen nature of man that keeps man from coming to God. The unredeemed man thinks (mistakenly) that he has no need for God. His stubborn manhood says I need nothing, no one else; he convinces himself he's the man that can make it on his own. But he cannot, for those who will not come to God for salvation will be held in captivity by Satan and forced to do his will, ever living a life locked in strife, confusion, destruction and eventually death. 2 Timothy 2:24-26, King James Version (KJV) "And the servant of the Lord must not strive; but be gentle unto all men, apt to teach, patient. In meekness instructing those that oppose themselves; if God peradventure will give them repentance to acknowledging of the truth; And that they may recover themselves out of the snare of the devil, who are taken captive by him at his will". One translation says, "to do his will", those locked in strife are nothing more than puppets on a string controlled by Satan himself. This certainly is not the plan of God; He would have us come to Him in all circumstances and in every situation. For Jesus is the Soterion, equipped to deliver, heal, protect, preserve and prosper, He is also the one who seeks a very close fellowship with us in all matters, great and small. In order for us to do so, we must come to Him in faith.
All too often men will accuse God of not fulfilling His word, not answering their prayer.  Yet we find their requests have gone unanswered because of their own failure to come to God in faith and release the entire situation to Him; they cling to it, making it bigger than God Himself. However for the answer to be manifest we must release all of the circumstances to Him, right down to the worry and concern over the situation. To hold onto the worry is to say that God is not capable of answering; therefore we actually stay away from God instead of doing what His word says by coming to Him. In all things run to God; come boldly to the throne room; jump into the arms of love and receive healing and freedom, just come. Hebrews 4:16, King James Version (KJV)  "Let us therefore come boldly unto the throne of grace, that we may obtain mercy, and find grace to help in a time of need".
3) Believe in faith.  Hebrews 11:6 KJV "But without faith it is impossible to please him: for he that cometh to God must believe that he is, and that he is a rewarder of them that diligently seek him."  Moses and the Israelite's first knew Him not as Jehovah, but as the great "I AM". To them He would say,
"I am the eternal one". "I am the uncaused cause". "I AM" all you will ever need or require. Today He is still the same. As the Soterion Jesus brings to all, the power of salvation, He becomes the one ever able to deliver, protect, heal, preserve, cause to do well (prosper) and to be made whole. We are able through faith to ask of the Great "I AM" and know with full assurance that the request is executed and completed just as His Word has promised. John 16:23-24, King James Version (KJV)  "And in that ye shall ask me nothing. Verily, verily, I say unto you, Whatsoever ye shall ask the Father in my name, He will give it you. Hitherto have ye asked nothing in my name, ask, and ye shall receive, that your joy may be full". There is no revelation knowledge available to those who will not come to God, believe, ask, that He will provide for them, then receive it. Come, believe, ask, and receive. It is a package.
4) Believe the rewarder. Believe that He is a rewarder of those who diligently seek Him. Make fellowship with Christ Jesus your primary goal and focus in life; all else should become secondary. As Soterion He has all that one requires, therefore it should be common sense to seek only Him. Too many persons have taken their eyes off Jesus and placed them upon their need. Carefully mediate on this principle;  seek not the provision but rather seek the provider. KJV Psalm 1 the shepherd boasted "The Lord is my shepherd I shall not want". Don't seek for grassy meadows or still streams of water dear friends; follow the shepherd and all these things will follow you. And when the provision has come, the relationship with the provider will have deepened; if you seek just the provision then the relationship will be shallow and less gratifying. He is the rewarder, but the rewards do not flow simply because one has a need, they flow because of the faith that one has placed in Him to answer the need. Seeking the provision will always cause one to be in a place of searching for the answers to the needs.  Seek Jesus Christ, your personal Soterion who is the one and only answer. Philippians 4:19, "But my God shall supply all your need according to His riches in glory by Christ Jesus". Matthew 6:33, (Amplified version), "But seek for (aim at and strive after) first of all His Kingdom, and His righteousness [His way of doing and being right], and then all these things taken together will be given you besides".
You may have been kneaded and punched down, but as yeast will rise again, so too will you, when your faith in God is put forth.