Exciting gourmet in your home, it's a catered affair.
For your wedding, corporate gathering, private party or other special event, Chef K Catering ensures that you'll have a memorable meal and so much more.
For us it begins with a great food, it is our passion and you'll be able to taste the difference with our one of a kind chef executed menus that are prepared using the freshest ingredients.
Chef K Catering consists of an award winning chef that enjoys creating the perfect meal for your special event. We offer a near infinite variety of food, along with a special attention to detail and a high level of service that we provide for all of our events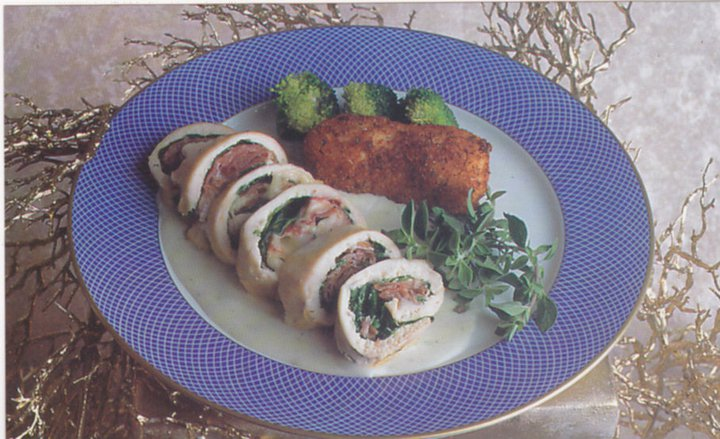 We offer what you desire, we can formulate your menu for your occasion. Cuisine's such as American, BBQ, Cajun, Fusion, Italian, Latin American, Mexican, Seafood, Southern, Southwestern, Specialty, are just some of the variety Chef K can prepare just you and your guest. Chef K will work to design a menu centered around you and your unique vision for your event, reception, rehearsal dinner, anniversary party, whatever special occasion is your desire.
The following are sample menu's, price is reflective upon your final selections:
POOL PARTY BBQ
Barbecue Short Ribs of Beef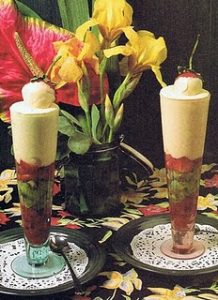 Famous Cheddar Stuffed Bacon Burgers
Lamb, Fig and Mint Kabobs
Chipotle Marinated Grilled Flank Steak
Barbecue Pulled Pork
Chef K's Award Winning Barbecue Ribs
Beer-Brined Grilled Pork Chops
Caribbean Mango Barbecue Roasted Salmon
Crab Cakes with Remoulade
Fish Tacos with Baja Cream and Tomato Salsa Verde
Grilled Shrimp wrapped in Pancetta with Citrus Pineapple Kabob
Balsamic Barbecue Chicken
Grilled Chicken and Shrimp Kebabs with Lemon and Garlic
Grilled Jerk Chicken w/Mango Cilantro Salsa
Southwestern Lime Chicken w/Ancho Chile Aioli
Asian Three Bean Salad
Penne with Roasted Vegetables Salad
Greek Salad
Marinated Mushrooms and Artichokes
And so much more
ROMANCING THE NIGHT
Appetizer or Amuse Bouche
Caribbean Shrimp with Mango Salsa
Crab Cakes with Remoulade with Shafafa
Gingered Shrimp with Zucchini and Red Bell Peppers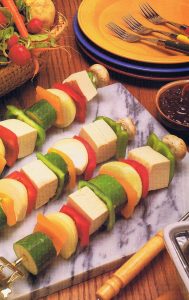 Asiago and Asparagus Stuffed Chicken
Grilled Chicken with Spinach and Pine Nut Pesto
Mushroom & Brie Phyllo Cup
Mango Curry Shrimp Cups
Cranberry Goats Cheese Tarts
Beef tenderloin, sun dried tomatoes and stilton cheese wrapped in puff pastry
Chorizo spring rolls with Dijon dipping sauce
Soups & Salads
Roasted Tomato & Basil
Smoked Salmon Corn Chowder
Seafood Gumbo
Seafood Bisque
Tableside Prepared Caesar
Spinach, Blood Orange, Mushroom, Almonds, Raspberry Honey Tarragon Dressing
Tossed Baby Greens with grape tomatoes, mandarin oranges, toasted walnuts and dried cranberries. Served with balsamic-honey dressing
Spinach Salad with chopped bacon, egg, roasted red peppers, artichokes and Dijon vinaigrette
Entrée
Beef tenderloin with Mushroom Port demi
Boursin Scalloped potatoes
Green beans with cherry tomatoes in herbed butter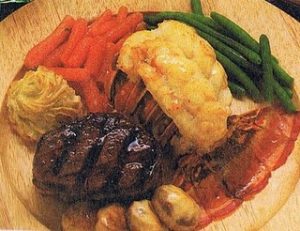 Veal tenderloin medallions drizzled with Red currant jus
On a bed of Sweet potato and roasted garlic puree
Nested on a bed of baby spinach leaves
Steak Alenne
Beef Tenderloin with a crab cake on potato corquette, julinne of vegetables, tomato tarragon demi, string sweet potato hay
 Sea Bream with Caponata and Wild Mushroom Risotto with Truffle Oil and Parmesan

Monkfish Wrapped in Parma Ham, Pea Puree, Sauté Potatoes
 Sea Bass Tower, risotto cake, topped with pan seared sea bass filet and crab stuffing, sitting on sauteed baby spinach & red chard with caramelized shallots,
and topped with meuniere sauce
 Honey Glazed Duck Breast with Cherry Sauce, Spinach on Butternut Squash and Goats Cheese Cannelloni
 Roasted Breast of Organic Chicken, Cofit leg and Tarragon Risotto Fritters, Pomme Puree, Glazed Young Asparagus and Roasting Juices
 Desserts
Poached Pear: Vanilla poached pear, pistachio financier,
toasted pistachios, berry compote, chantilly cream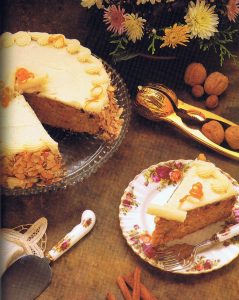 Toffee Pecan Peach Crisp with Cinnamon Ice Cream
Crepes Suzette Table Side
Cherries Jubilee Table Side
Black & White Creme Brulee